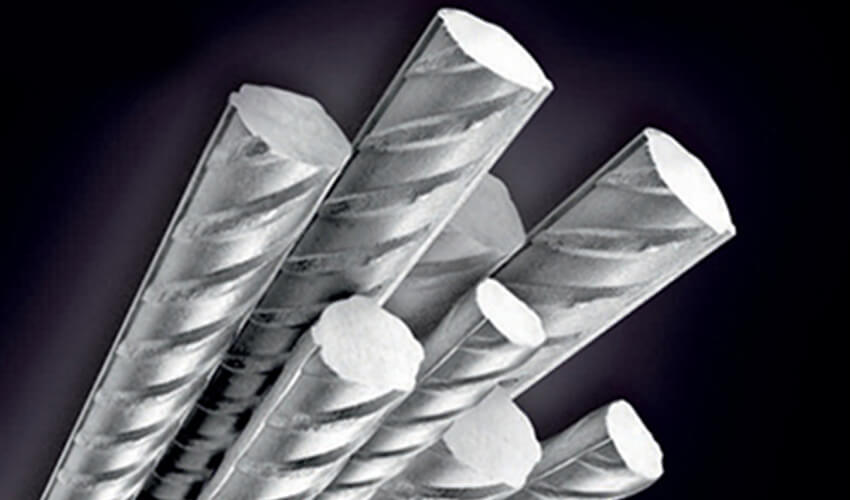 Hot Rolled Deformed Bars in Stainless Steel Grade
Hot Rolled Stainless Steel Reinforcement Bars
Grades
Duplex Steel S32101, S32304, S32205 and SS 304L , 316L
Dimensions (mm)
6 – 12 (in coils or straight length) &above 12 – 32 (Straight length)
Size Tolerance
According to ASTM A615
Weight of Bundle
2 MT Max for Straight length and about 1.2 MT Max. in coils
Stainless Steel Reinforcement Bar Product Features
Manufactured in a state – of – the - art plant with equipment and technology from Danieli Morgardshammar, Italy.
Ideal for RCC Structures in marine, coastal & aggressive industrial environments.
Enhanced structure life expectancy over 5 times of RCC Structures.
Product features: high mechanical strength, ductility, good weldability, high corrosion resistance & fatigue resistance.
Available in complete range of sizes
Cost Effective
Chemical Composition